Wired | Fake News and American Elections on Chinese Wechat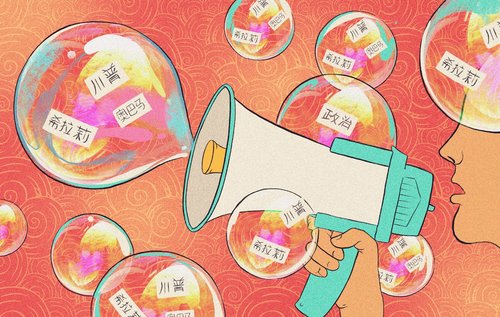 HOW WECHAT SPREADS RUMORS, REAFFIRMS BIAS, AND HELPED ELECT TRUMP
In the wake of the 2016 elections, when the mainstream American media was focused on how fake news may have influenced voters on Facebook, Twitter, and Google, I noticed that a parallel phenomenon was occurring among Asian-American voters — especially Chinese-Americans — the country's fastest-growing minority, on the wildly popular but little-understood Chinese social app, WeChat.
I investigated for the longform section of Wired, Backchannel:
WeChat's design does not make it easy to fight biases or fake news. Information on the platform spreads quickly within and between WeChat groups, but the sources of information — and therefore their verifiability — are de-emphasized, to the extent that sources are almost completely ignored. As a result, credibility defaults to whomever shared the information last, and whether he or she can be believed. The litmus test for truthfulness has moved from, "is this argument supported by evidence?" to, "is this argument shared by someone whose judgment I trust?"
The article was cited in Lauren Hilger's Patriot Number One: American Dreams in Chinatown.